Amelia launches new FlyPro offer
An exclusive service, tailor-made for businesses and independent professionals,
on our three scheduled routes:
Strasbourg <> Amsterdam.
Brive <> Paris Orly, and Rodez <> Paris Orly.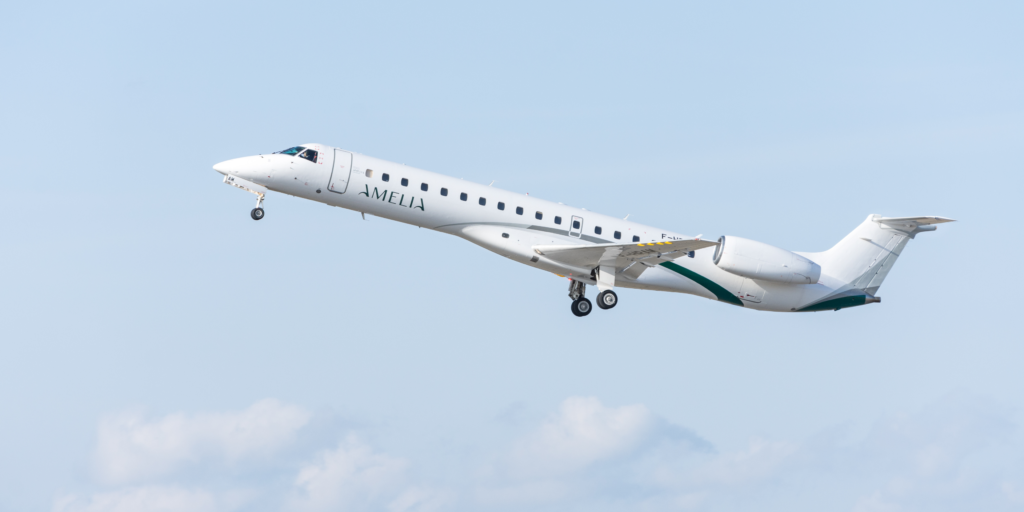 At Amelia, ensuring our clients are satisfied is of the utmost importance, especially when it comes to their business trips.
We're happy to introduce FlyPro, a product tailored for business traveling, available to all companies and independent professionals holding a SIRET number, for a minimum amount of journeys per year.
By signing up for FlyPro, your company obtains two exclusive benefits:
Discounted rates:

You'll benefit from preferential rates on our different ticket fares (3% discount on the LIGHT* fare, 5% on the OPTIMUM** fare, and 7% on the FLEX*** fare.)
Loyalty rewards: a number of free tickets based on your purchase volume.
To find out more and sign up for our exclusive FlyPro benefits, please contact our sales team through the dedicated form,
or reach out to our Call-Center:
01 83 62 95 00
.
*LIGHT: modifiable with penalties, non-refundable, includes only cabin luggage.
**OPTIMUM: modifiable without penalties, refundable with fees, includes one piece of checked luggage (23kg).
***FLEX: modifiable and refundable without fees, includes one piece of checked luggage (23kg).